When I saw these Disney Character Shoes for Women, I knew I just absolutely had to share them. These

DISNEY MICKEY & MINNIE GLITTER CHARACTER HEELS

Disney heels will definitely have you dancing with happiness. I was extremely excited seeing these wonderful Disney Character Shoes for Women. When you look at them it is like looking at a piece of art. How crazy cool to be able to wear beautiful pieces of art on your feet?
Everybody knows Mickey and Minne are sweet by themselves, but they are always better together. Just like Mickey and Minnie are better together, everything you wear will look better with these Disney character heels.
Let our favorite Disney sweethearts glam up your feet. Mickey and Minnie glitter character heels are encrusted with glitter with sculpted 4″ Mickey and Minnie heels. What a cute and fashionable way to pair them up.
These fantastic Disney character shoes for women will have you ready to show off your love for everything Disney, whether you strut your stuff or put them on display.
These are the shoes you've been waiting for. Add a touch of Disney magic to your day with these amazing shoes.
Mickey Mouse Disney Character Shoes For Women
More great options for Disney character shoes for women. You can get shoes to add to your collection that features only our favorite mouse of all time. Mickey Mouse heels for women would be an adorably fun way to add some Disney magic to your wardrobe.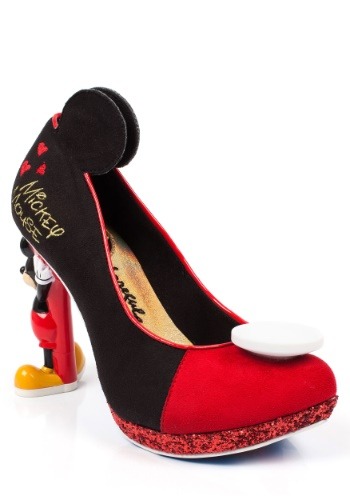 MICKEY BUTTON CHARACTER HEELS

DISNEY GLITZY MICKEY MID HEELS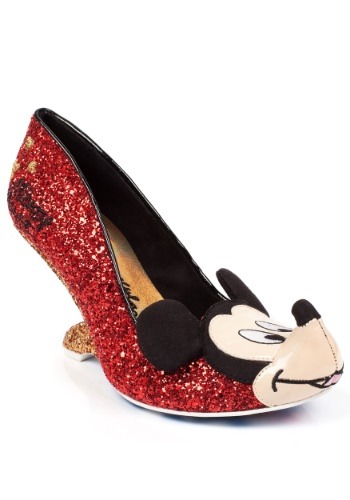 GLITTER MICKEY BACKLESS HEELS

Minnie Mouse Disney Shoes For Women
What about our little Disney mouse sweetheart. These absolutely adorable Minnie Mouse heels would be a very sweet addition to your outfits, Disney or otherwise.
POLKA DOT MINNIE DISNEY CHARACTER HEELS

SHERBET ICE CREAM MINNIE CHARACTER HEELS

Cinderella Shoes For Women
The Cinderella Disney heels will have you feeling as if you are going to a ball of your own when you put on a pair of these magical shoes. Looking at them I just feel as if I should be dancing the night away in them. How cute would the Cinderella flats be with a pair of jeans?
Cinderella Call Me Cinders Wedge Heels

Disney Cinderella Lucifer and Gus Flats

Disney Cinderella Faith In Dreams Heels

Disney Cinderella Ugly Stepsisters Flats

Disney Toy Story Character Shoes For Women
Oh, my the fun that could be had with these Disney Toy Story heels. You could add a little fun to any outfit you wear while wearing these fun Toy Story heels or flats. They just scream it's time to have fun and play whether a fun night out on the town or a nice day out with friends.
Toy Story Woody and Buzz Heels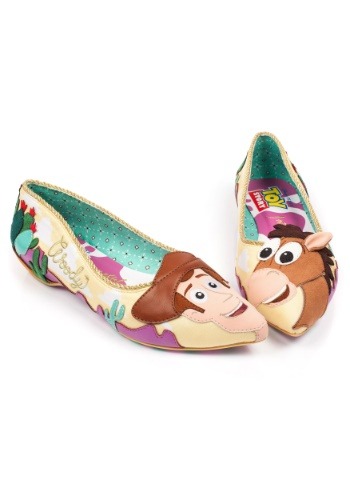 Toy Story Woody and Bullseye Flats

Toy Story Cowgirl Jesse Heels

Toy Story Alien Flats

Alice In Wonderland Character Shoes For Women
You may just want to show up late but not too late when you wear these Alice in Wonderland heels. You will be able to make a very magical and fashionable entrance with these Disney character shoes for women.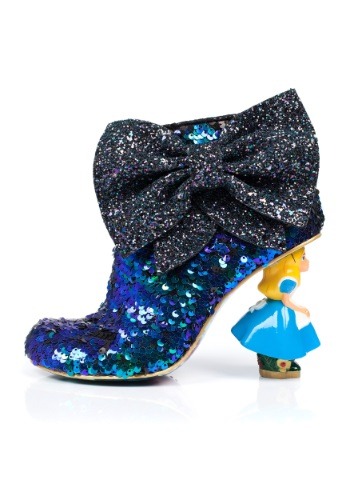 ALICE IN WONDERLAND WHO AM I SEQUINED BOOT

ALICE IN WONDERLAND WOMEN'S WHITE RABBIT HEELS

Bambi Character Shoes For Women
What an absolutely cute addition to your outfits. I am really in love with the Bambi and Flower Ankle Boots. I can see any of these shoes with a cute dress or a cute pair of jeans.
Bambi and Flower Heeled Ankle Boots

Bambi Thumper and Miss Bunny Flats

Disney Bambi High Heels

Disney Bambi Flats

Bambi Flower Glitter Flats

Women's Dumbo Shoes
Oh my, how much fun are the Dumbo and Timothy Ankle Boots? You almost get the feeling of being right there at the circus flying through the big top with Dumbo and Timothy. Just don't forget the feather in your hat so you can soar, while you are wearing these great shoes.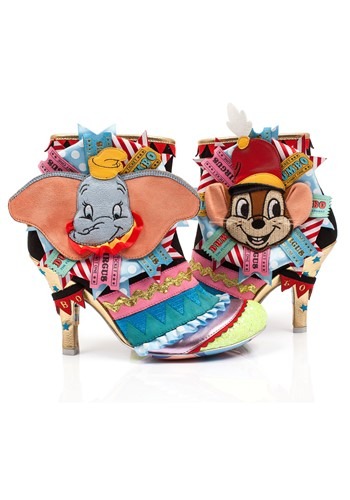 Dumbo and Timothy Heeled Ankle Boots

Disney Dumbo Character Flats for Women

Disney character shoes for women will make a great gift for that special Disney fan in your life or even for yourself. Would you like more ideas for unique Disney gifts for the Disney fan in your life or a just because gift for yourself? You can find many more unique Disney gifts here.